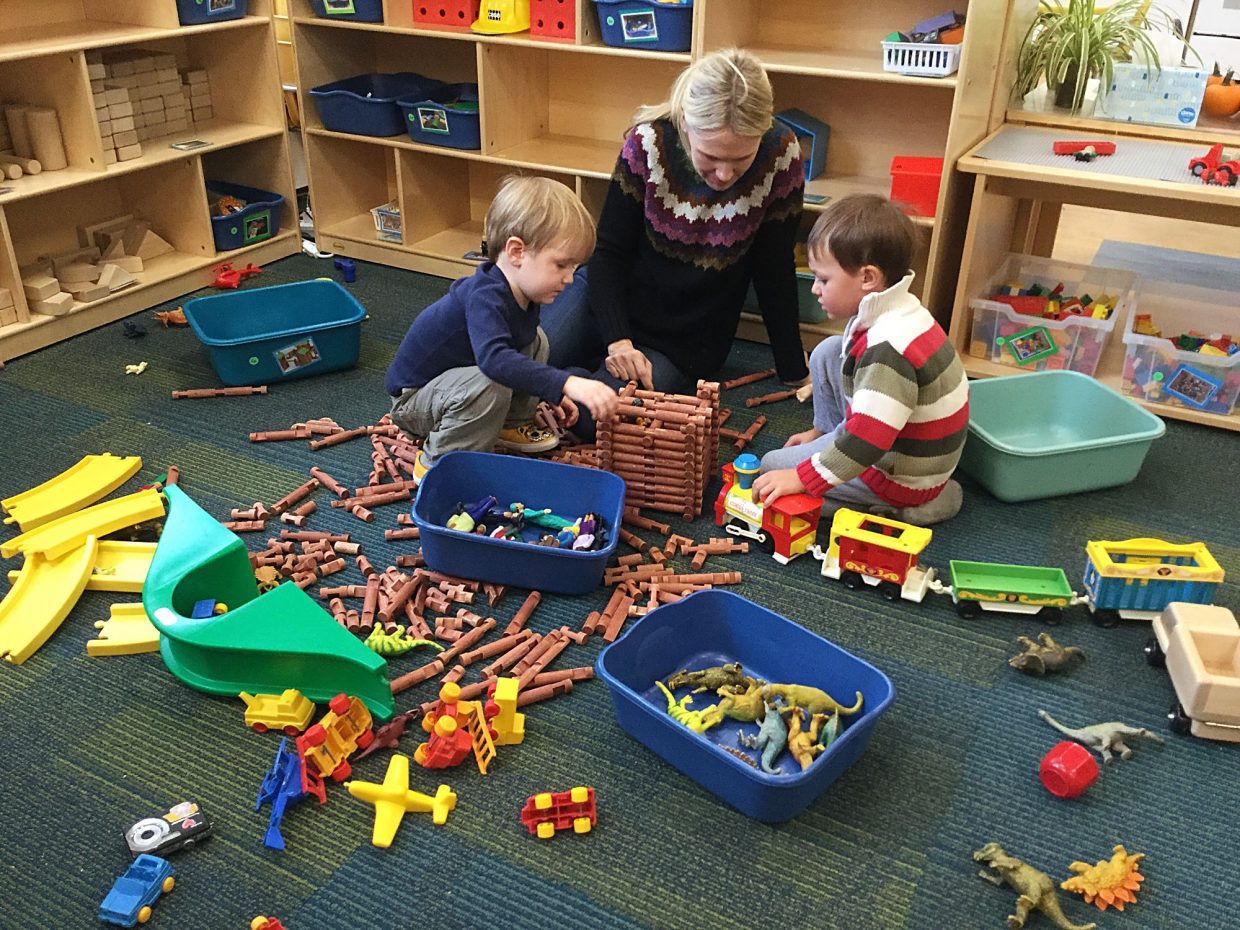 Park City, UT offers some of the best education for children. With a wide variety of options of public school, charter school, or private school you will have plenty of great options to choose from. Check out all of these amazing options…
Shining Stars Academy is a cooperative preschool located in Park City, Utah. For children ages three to five, they currently offer two programs: the red stars and the blue stars. Kind and highly qualified teachers that have bachelors and masters degrees in early childhood education. Shining Stars believes in capturing the teachable moments that happen everyday. Hands-on learning experience, positive reinforcement, and a safe environment is important to them.
Deer Valley Academy is a child care and preschool facility that is located in Park City, Ut. They offer their education to children ages 2 months to 2 years old. They divide and manage children of like age groups so they can specialize in individual needs of each developmental age group. Activities include gross motor skills, fine motor skills, language and speech, social concepts, art, music, science, and safety concepts. A highly trained staff of teachers who love the education and development of your children.
Creekside Kids Academy provides daycare, preschool, and kindergarten early learning programs. Giving children a small group learning environment that fosters working well within a group as well as addressing individual needs of children. Some daily curriculum they provide is English, Spanish, Sign Language, Yoga, Cultural studies, Music, Art, and so much more.
The PEEK Program is a Preschool Childcare located in Park City. Educating children for over 20 years and cultivating a safe, enriching, school experience that allows children to gain social, emotional, and academic knowledge in age appropriate learning environments.
Little Miners Montessori is located in Park City and welcomes children ages 18 months through 9 year olds. It is built upon the education legacy of Dr. Maria Montessori that began over 100 years ago. Children are able to learn at their own pace because Montessori sees learning as active not passive. Students move from activity to activity rather than sitting still passively learning.
PC Tots is a non-profit organization in Park City, Utah. Providing high quality, affordable, and safe child care for the workforce of Park City and Summit County. Their program is designed to include both planned and spontaneous activities such as music, movement, art, language, and literacy.
In the Pine Preschool is a Nature-based preschool located in Park City, Ut. With two teachers Jessica Rothfels and Jaquelin Gertino. Jessica Rothfels is the founder, she was born and raised in Utah and has always loved the outdoors and been passionate about working with young children. The program is available for children 3-6 years old. The school is Monday through Friday from 8:15-12:00. Check out their rates and daily schedule on their website.
Park City School District Preschool's primary objective is to prepare children to be ready for academic and social-emotional success. This preschool program is available for kids ages 3 or 4 years old. They use the "we can" curriculum that is inclusive to teach-led instruction and guided practices with purposeful play. They work on development of literacy, language, numeracy, and general cognitive, social, and emotional functioning. They offer classes that meet Monday-Thursday from 8:15-11:15am or 12:00 – 3:00 pm. Check out their website for more information.