There are times that I just want to pull an Ostrich. Been feeling that acutely recently with all the world events and news. Fortunately, I got as close to that desired experience of putting my head in the sand as one could last week when we rented a houseboat on Lake Powell. I got to unplug from the world and reset amidst massive red rock slabs towering overhead and cool, clear, water below. Not only did I get some time to my thoughts, oblivious to the news, but I also got to reconnect with family. For me, smiles on my kids faces and their uncontrollable laughter is as strong a cure as anything else. Grateful for all of the laughter and smiles that empower me to emerge from the sand and take on a new month with vigor.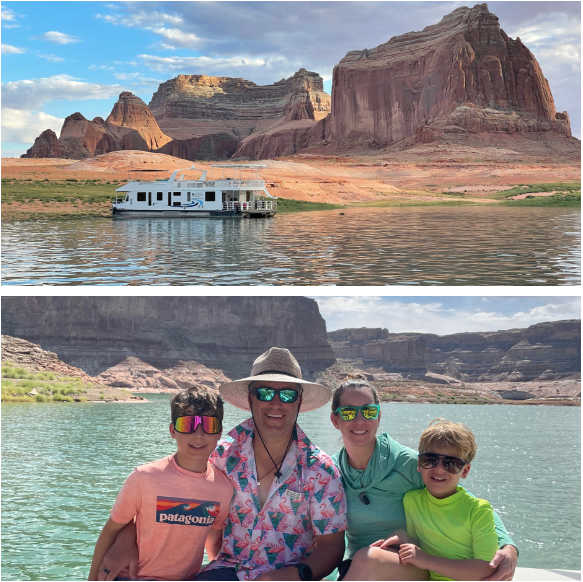 Calendar of Events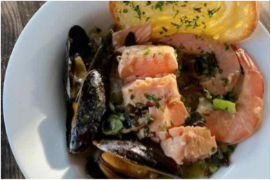 July 1st
Mindful Cuisine brings to you another cooking class where you have the incredible opportunity to make seafood and broth with additional grilled dishes to accompany. This meal is going to be delicious, just check out the mouth-watering menu…
Grilled Maitake Mushrooms with Tart Plums (an unlikely but delicious combination!)
Grilled Corn and Asparagus Salad with Charred Lemon Vinaigrette
Summer Seafood – best of the market's summer seafood – grilled outdoors and served with a flavorful lemongrass, ginger, chili and coconut broth poured piping hot over the seafood; crispy herbed crouton
Grilled Fingerling Potato Salad with Scallion-Miso Vinaigrette
Passion Fruit Meringue Pie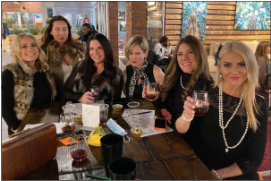 Guided wine tasting on Main Street? Count me in! Fox School of wine invites you every Wednesday for a fun filled evening of hidden gem wines you may have overlooked. Each pour of wine comes with stories and history.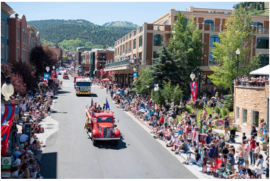 The BEST way to celebrate The 4th of July every year! Park City's celebration has a full day of activities such as pancake breakfast, a 5k run, a parade down Main St., kids activities, rugby games, a volleyball tournament, live music, refreshments, and of course – fireworks!
If you love The 4th of July, a fun run, and fundraising – this one is for you. Every year going back to the early 80's this tradition has lived on. This is a great way to get outside while fundraising in support of the Park City Ski and Snowboarders. All proceeds benefit them.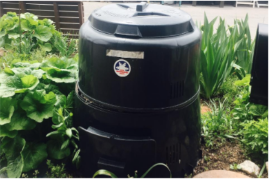 July 9th
Did you know that yard and food waste composes approximately 30% of the material sent to the landfill each year? This workshop provides you with ALL the information you need to start and maintain your composting journey.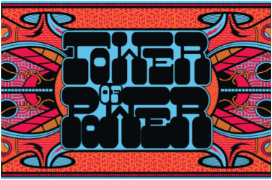 July 15th
A dynamic blend of R&B, soul, funk, and AM pop – Tower of Power pushed the sound of brass-infused music into the rock era. Appreciate a Friday night out with this fun and classic live concert.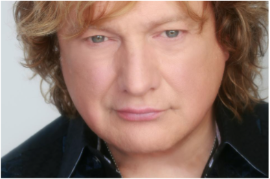 July 16th
Park City Institute presents Lou Gramm. Lou will be giving a live performance and a conversation about his story. He is one of the most successful rock vocalists of the late 1970s and 1980s.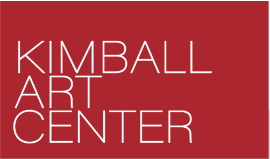 July 21st
Come celebrate the Artist-in-Residence, Nancy Rivera. Out of Salt Lake City, Utah, Nancy's work is primarily made up of photography, video, sculpture, and installation. There will be a fun meet and greet, entertainment, refreshments, and a cash bar.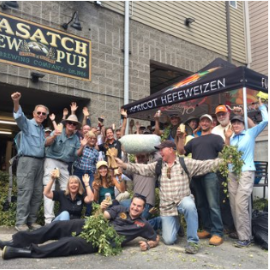 July 27th
Summit Land Conservancy is teaming up with Wasatch Brewery for a hike, finding hops, harvests, drink, and repeat! Join them at 6 pm and don't forget your hiking shoes, sunscreen, and water. A portion of the profits from this event will be given to the Conservancy to protect other open spaces in Summit County. Do you like helping out for a good cause?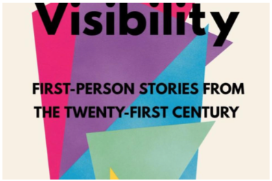 July 21
Did you know that 1 in 5 people in the United States lives with a disability? Discussion leader Andre Stack is a Certified Therapeutic Recreation Specialist and she is bringing a lot of engaging conversations to the table about one of the best books of the year.
Support Local this May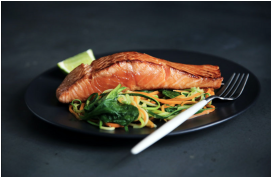 "Bringing NYC to PC"
Delivering new flavors and nightlife to Park City and located right in Kimball Junction, this luxurious steak and lounge has it all. Private parties, events, and catering are all offered. Engulf in this mouth-watering menu alongside live music from local artists seven nights a week. If you are looking for a new regular date spot, a place to take your family out, or just want to treat yourself, this is definitely one to check out.
Some personal favorites are:
Lemon Caper Chicken
Seared Ahi Tuna Salad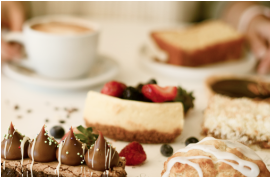 "Food is meant to be shared"
Two women from Argentina, Valentina and Agostina are on a mission to spread their love language – food! They were raised enjoying a meal with family and friends around a big table. They offer many options to enjoy their food such as bake at home, delivery, catering, and events. Their three main selling points are drinks, empanadas, and sweet treats. Not to mention they have an alluring Instagram page!
Go check them out here:
Summer Activities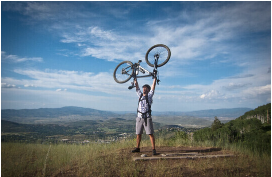 Choose your adventure this summer in Park City, Utah! Try something new such as mountain biking, local guided hikes, bright moon night hikes, crater soak, river rafting, and fly fishing. The founder, Alisha Niswander is best described as an outdoor junkie and is the person you want to learn from. If you have ever wanted to try something new but were too afraid or didn't know how to get started, Mountain Vista Touring is a perfect place to begin.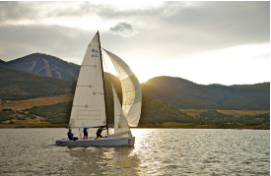 Have you ever dreamt of sailing with a backdrop of expansive mountain ranges? Park City Sailing is known for their in depth adult and Jr. Lessons. Situated on the Jordanelle Reservoir, just East of Deer Valley. The best part is Park City Sailing is a non-profit run mainly by volunteers. Learn all the techniques and develop the language of seamanship right outside your front door. Great for all levels with breathtaking views, sailors that are friendly and professional, and a fun new skill.
National Park Feature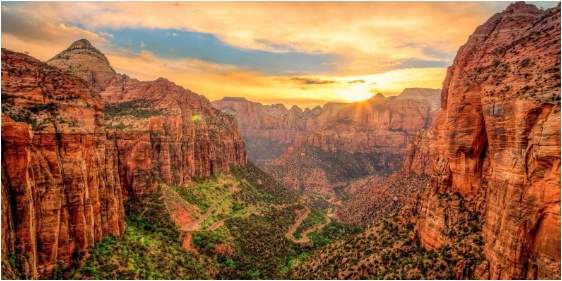 Zion National Park is known for its expansive canyon, the worlds best place for canyoneering, and strenuous hikes. Did you know that Zion is home to one of the largest freestanding arches in the world? Spanning 287-feet, Kolob Arch is a must see. Zion is also ever-changing, meaning that the Virgin River carves and shapes Zion Canyon each year. There are 100+ miles of trails to explore and over 900 plant species that truly makes it a plant lover's paradise. If you are planning your getaway to Zion, consider going in the Fall when there are warm sunny days but it's not too hot. Exploring this vast desert-wilderness located right in our home state of Utah is a must add to your bucket list.
Hiking in Zion National Park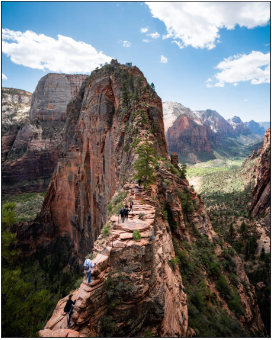 This hike is an essential if you are coming through Zion National Park. A 5.4 mile round trip with a 1,488 foot elevation gain, you could be standing on top of this HUGE cliff! With dramatic scenery and several perilous points along the trail, this hike will be nothing short of incredible. The hike is best done in the early Spring before the park gets overcrowded and when the temperatures are still bearable. Not for the faint of heart!
A Place to Stay: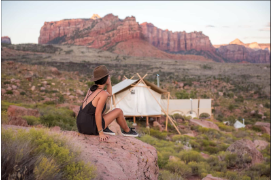 There is no better way to fully immerse yourself in Zion than staying the night in Under Canvas Zion. With desert views of red canyon walls and getting up close and personal with one of the country's most beautiful and unique landscapes.
You have the option of picking a tent that will fit 2-6 people. A full list of amenities such as organic bath products, fire pit and s'mores, USB battery packs, on-site dining, West Elm furnishings, experience coordinator, and complimentary activities.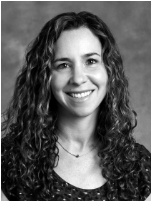 Julie Snyder
Sales Associate
julie@inhabitparkcity.com