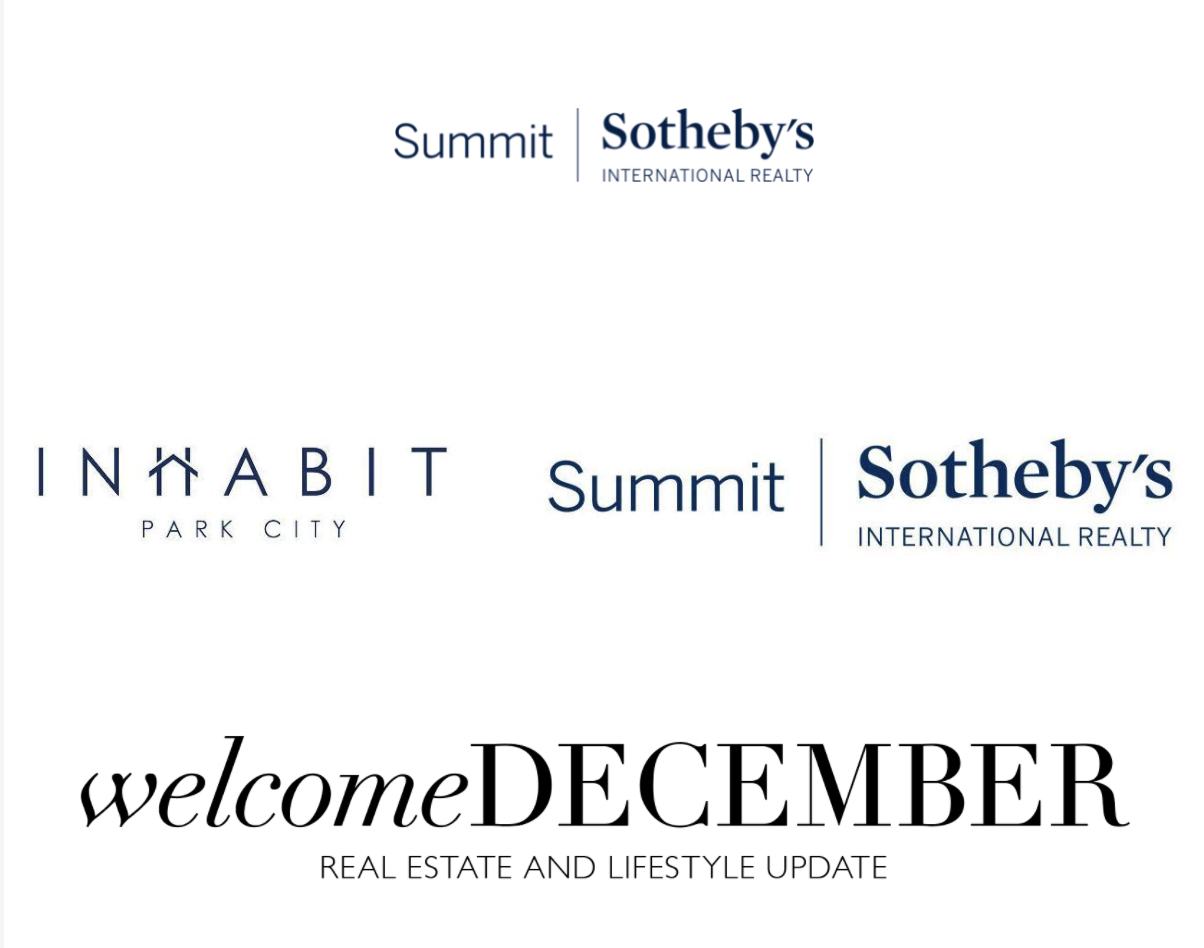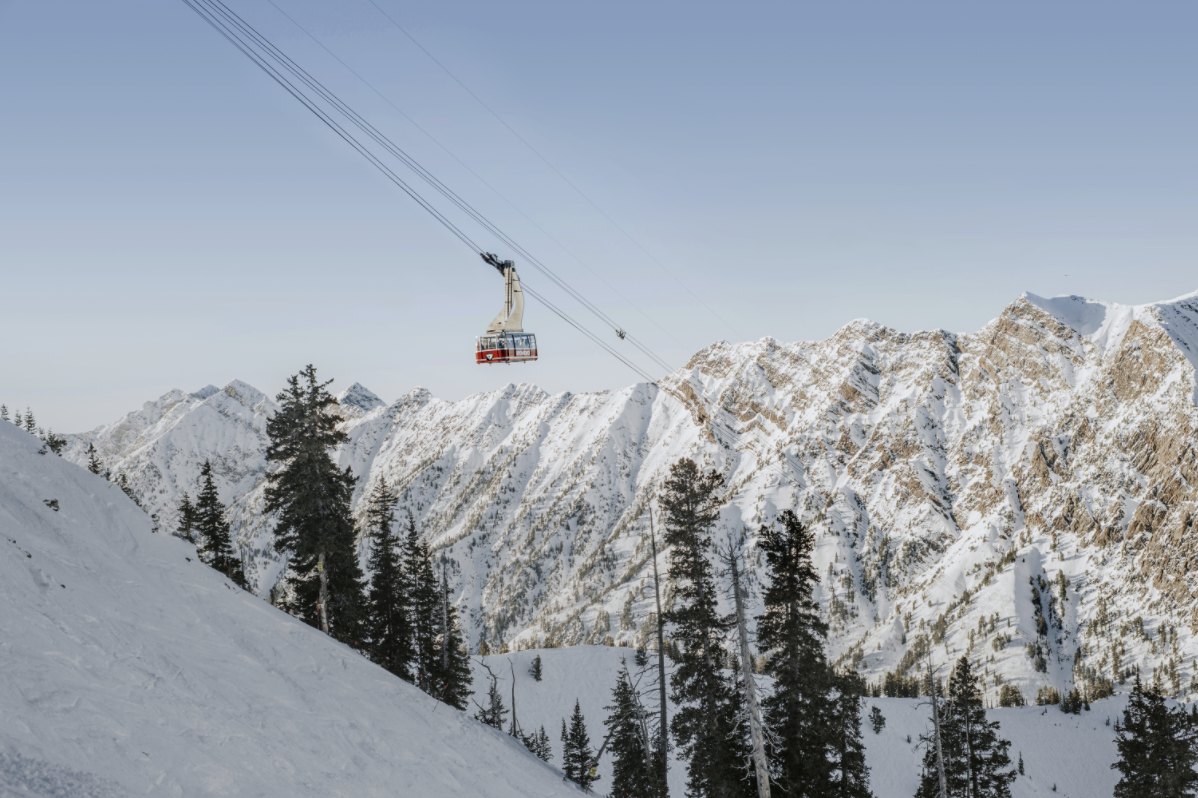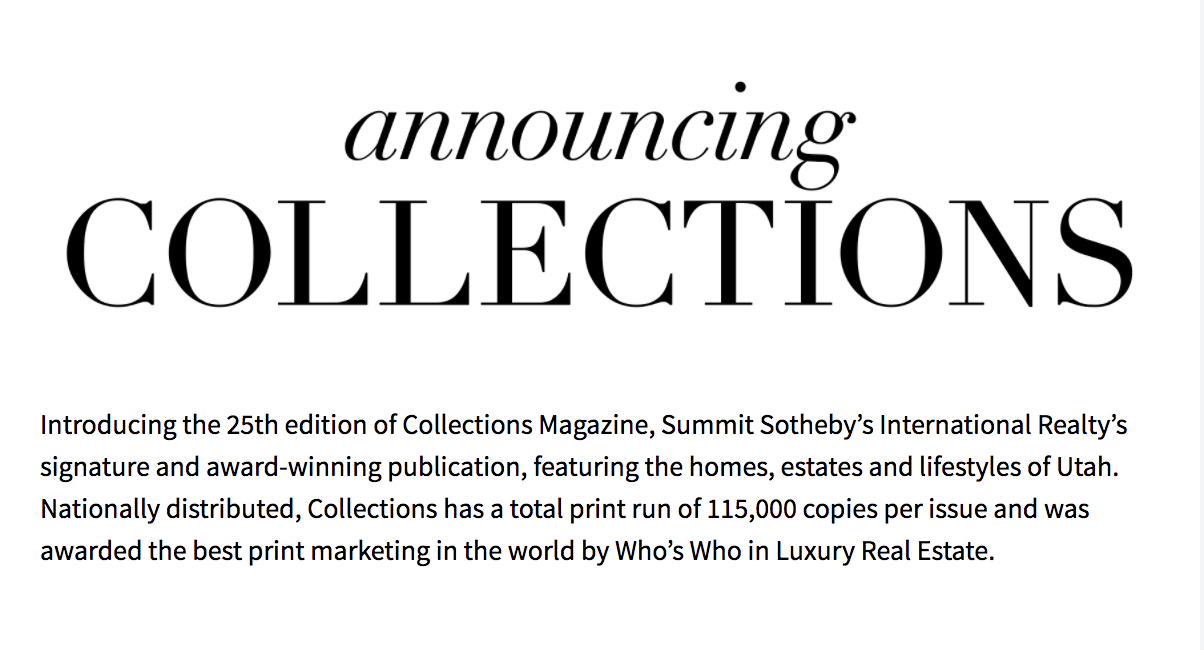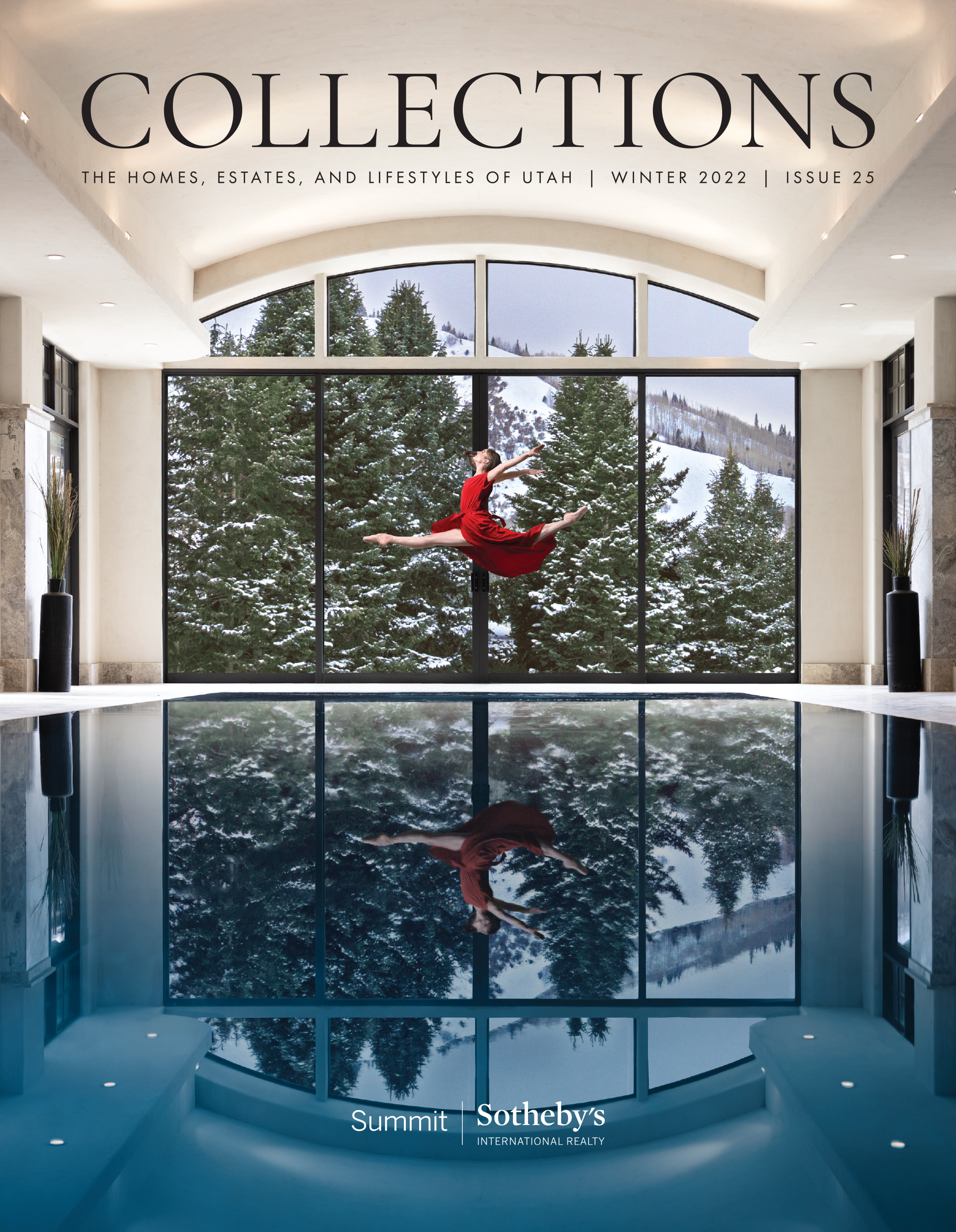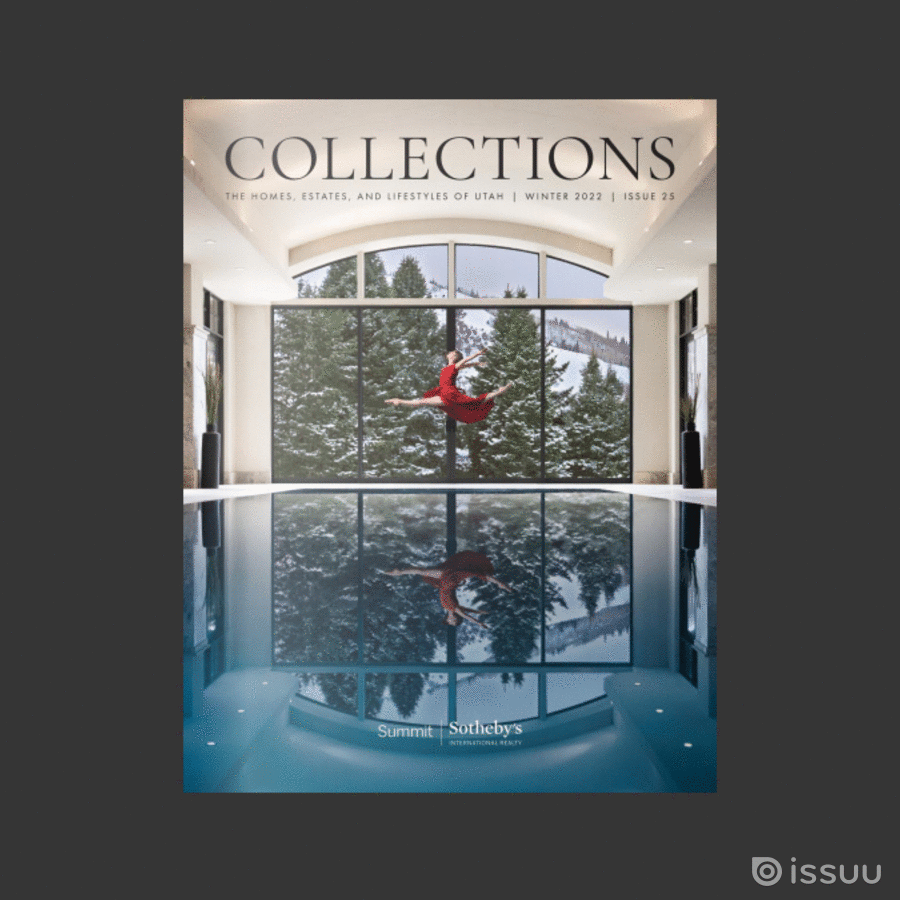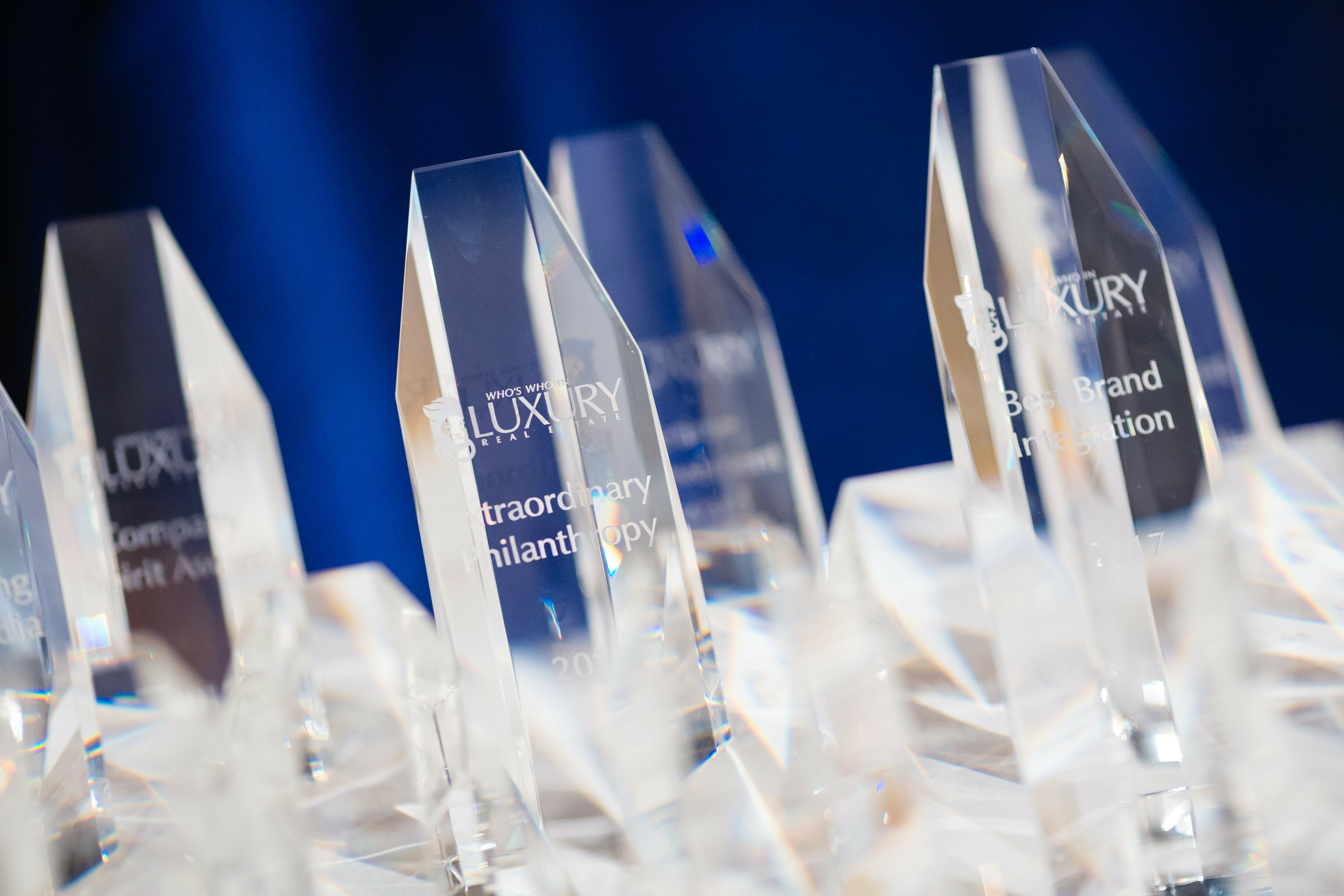 I am humbled to share that Summit Sotheby's International Realty's philanthropic arm, "Summit Sotheby's Cares", has received global honors from Who's Who in Luxury Real Estate (LRE®). In its annual awards presentation, the global luxury real estate leader, Who's Who in Luxury Real Estate presented Summit Sotheby's International Realty with a 2021 Luxury Real Estate Award for Extraordinary Philanthropy.
Since its inception in 2010, Summit Sotheby's Cares has raised more than $1,450,000 with all funds supporting Utah non-profits. At the close of every real estate transaction, the sales associates of Summit Sotheby's International Realty voluntarily donate a portion of our earnings to the 501(c)(3). With 100% participation, this program has become a core part of our company culture.
Park City's Newest Coffee Spot…
Park City Garden Cafe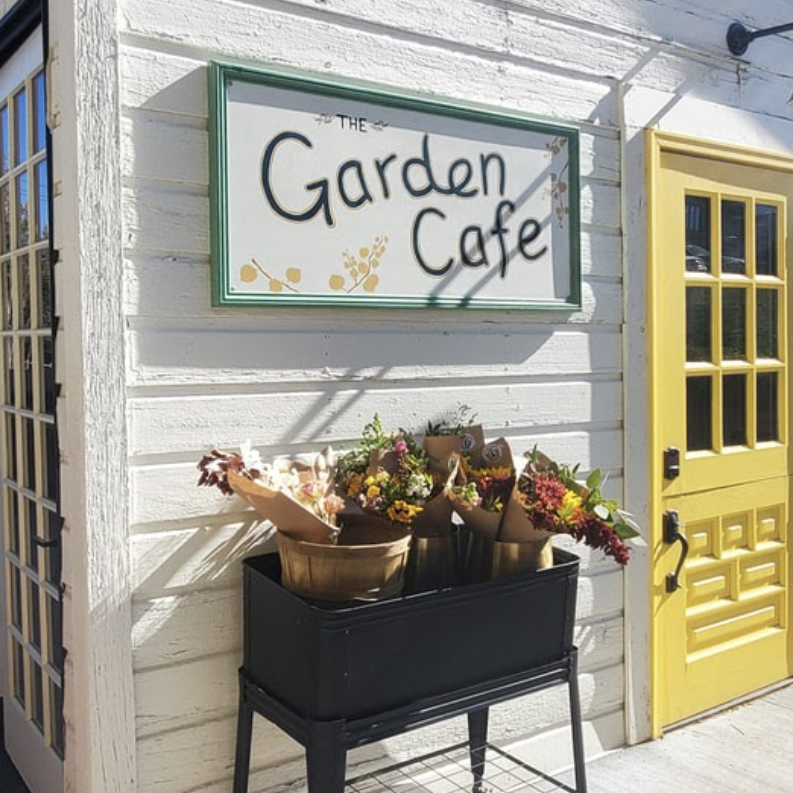 The Park City Nursery has been a local favorite for many years and they have recently opened a Garden Cafe! The Garden Cafe is the newest coffee shop in town and offers a beautiful sanctuary to enjoy your favorite drink among the flowers and greenery. This is a family-owned coffee shop located in a restored historic site, the original General Store dating back to 1890. They offer specially made drinks, organic coffee, and locally made bites! It is a great place to relax and sip on your beverage of choice with incredibly peaceful surroundings.
The Best Winter Sport…
Skiing at Deer Valley is one of the most memorable and incredible experiences Park City has to offer. The resort is now open for the winter season! Experience the greatest snow on earth at one of the finest ski resorts in the United States. At Deer Valley there are perfectly manicured groomers, and over 2,000 acres of sprawling terrain with ski runs that range in difficulty. The skiing experience at Deer Valley is exceptional from the gourmet dining options to the complimentary amenities such as ski valets, mountain host tours, freshly groomed runs each day, incredible views that look over mountain ranges and our beloved Park City. Deer Valley offers a luxurious environment with employees who greet you with warm welcomes. Spend this season skiing with the family at an amazing resort and make unforgettable memories.
New Feature…
Looking for a great way to celebrate the holidays? Park City's Nutcracker event is a great opportunity for you and the family to watch a local performance! There are two shows on Monday, December 20th and tickets are now available for purchase. The Summit Dance Project will continue this holiday tradition here in Park City and, after the Eccles Center was closed for so long, it is an exciting moment for the dancers to perform again on their local stage!
An Event You Don't Want to Miss…
There is no better way to celebrate the new year than fireworks at the Canyons Village in Park City! This New Year's Eve there will be après activities including a DJ, family activities, live music by The Cover Dogs and complimentary hot beverages. The fireworks are expected to begin at 7:30 p.m. and it will be an incredible show at the base of one of Park City's ski resorts. Bring the whole family and celebrate with all of your friends! With the new year comes new opportunities, experiences and so much more, so let's kick it off with a mesmerizing firework show!
National Park Highlight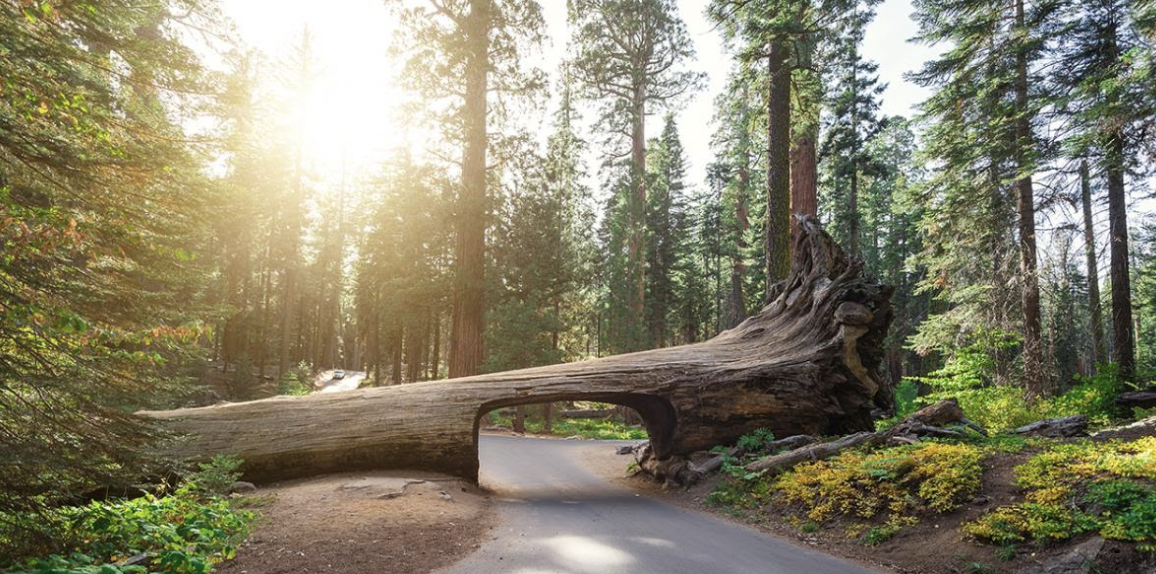 Take a trip to the "land of giants" and experience the world's largest trees, massive mountains, deep canyons, and a diversity of landscapes. There is so much beauty in Sequoia National Park and a rich history, so grab the family and make the trip! The Sequoias are only accessible via Kings Canyon National Park currently so there are even more opportunities for adventure at both national parks. There is a range of activities to do during any season at these parks, some of the activities to do in winter include skiing, snowshoeing, hikes to viewpoints, and wintery drives. The drive to Kings Canyon National Park is just over 12 hours, or if you would prefer to make the trip shorter there is also the option to fly into Los Angeles and then drive 4 ½ hours to Kings Canyon. The national parks are absolutely breathtaking and well worth the visit. This would be a great trip for a week long break or even a long weekend with the whole family!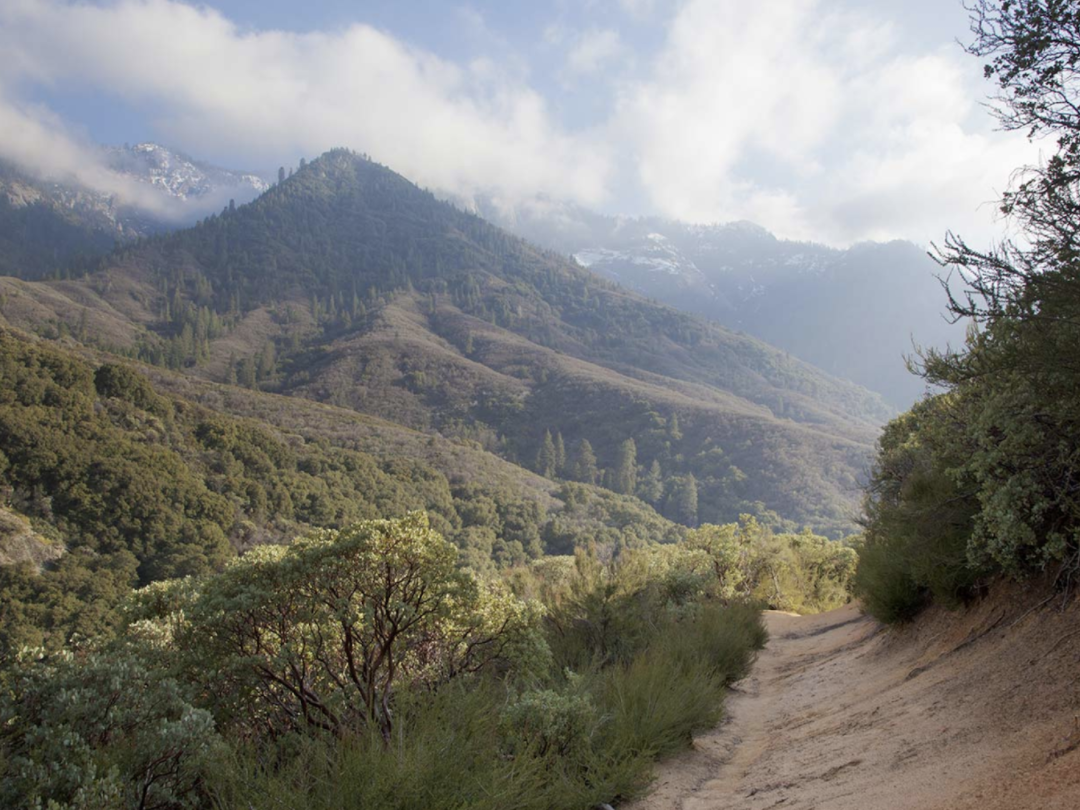 This is a scenic trail with bay tree-covered foothills and a great hike for winter! In fact, this trail is said to be too hot to hike from June through September. It is one of the few trails that are currently open due to after effects of the fires, it is one of the more challenging hikes if you are looking for a workout. The length of the hike is 9.6 miles and during the hike you should expect to climb 2260 feet in elevation. The trail is very well maintained and relatively bushy, it overlooks Moro Rock above while the rivers can be heard roaring below. Towards the end you can expect to pass through patches of mixed broadleaf forest, and then you'll eventually enter the forest just before descending to Panther Creek.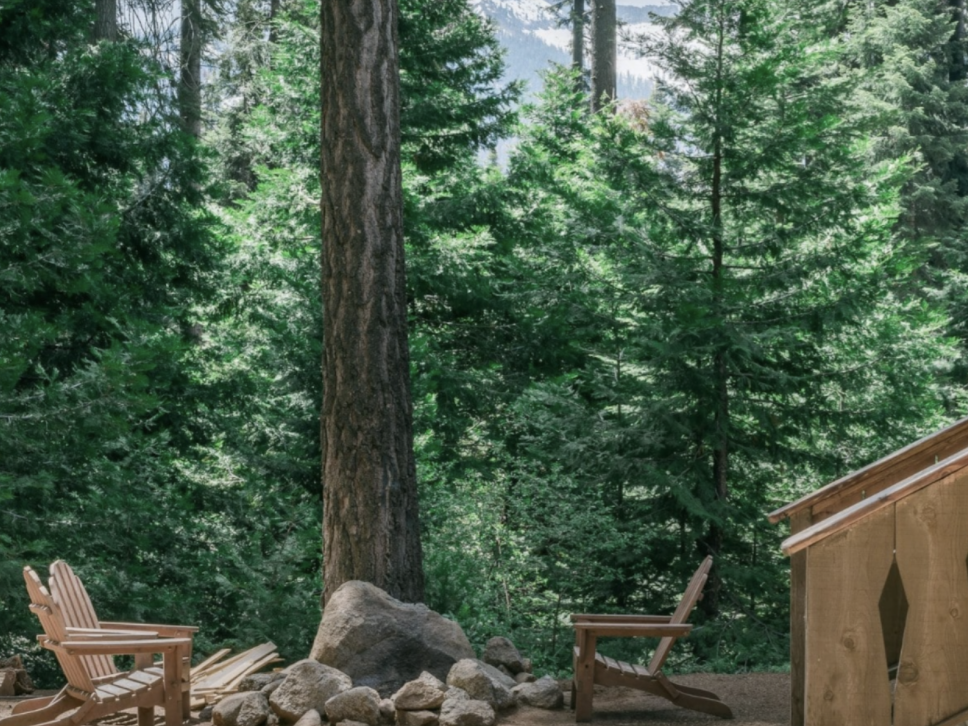 If you are looking for a relaxing place to stay, Silver City Mountain Resort is the place for you and the family! This is a remote resort that offers the perfect secluded mountain oasis, surrounded by sequoia trees and nature. There are luxury cabins for the perfect weekend getaway, this a great opportunity to unplug from the buzz of reality and reprieve from city living into nature. There are a few cabin choices such as Franklin Pass, Hockett Meadow, or Monarch Lake. All of these cabins are surrounded by a redwood oasis and you will get to experience the peacefulness of nature. This is a great place to stay because it is located among the giant sequoia trees and they offer different adventure packages for you and the family to choose from.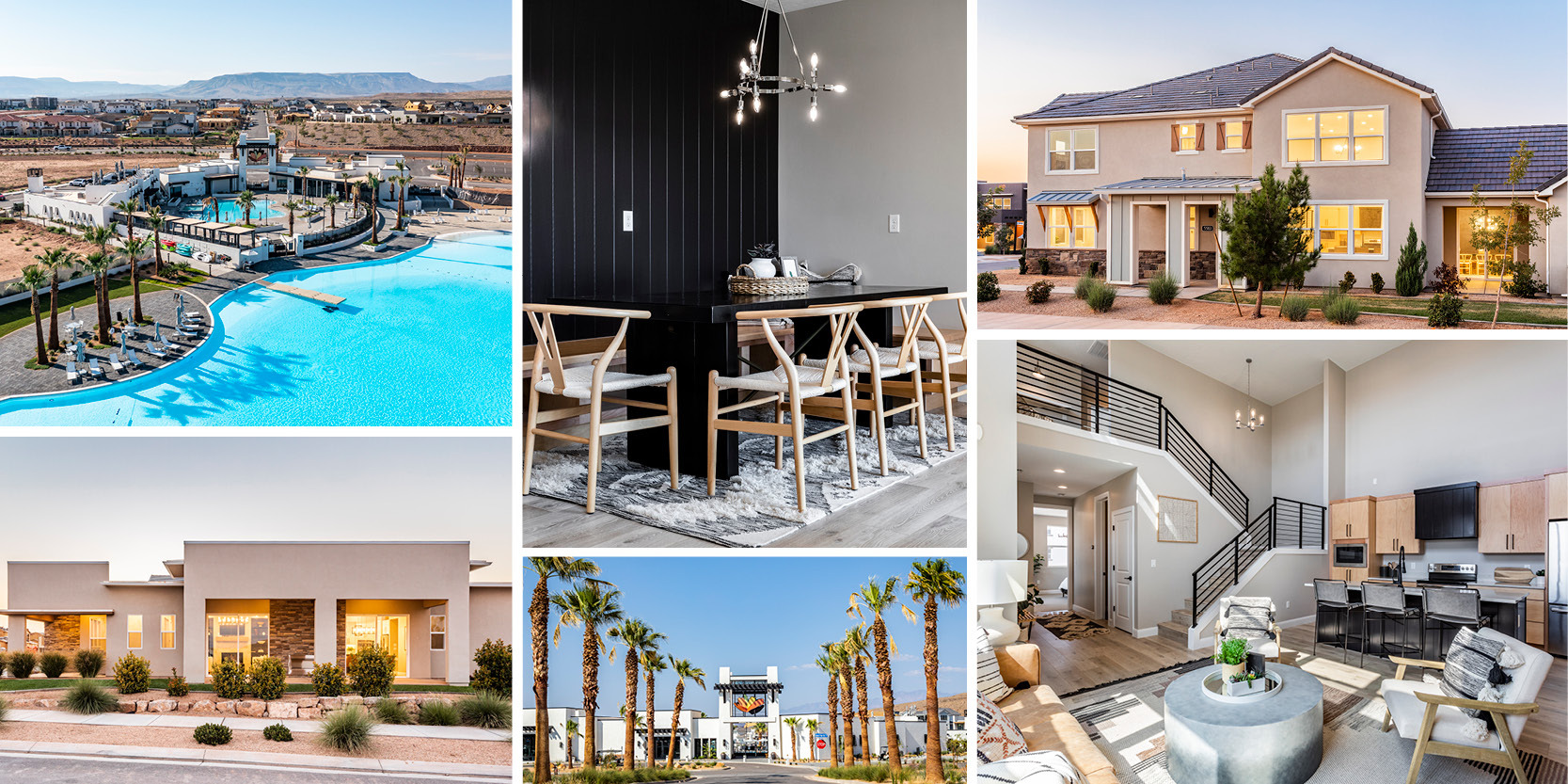 Tucked away in the beautiful setting of Southern Utah, your morning view at Auburn Hills at Desert Color will include vast mountain vistas and kayakers peacefully paddling by in the lake. As the heart of the community, the lake will forever change the way you view St. George living. It's not just a paradise getaway. It's home. Auburn Hills at Desert Color offers built-in, world-class amenities, including a sophisticated clubhouse, exclusive resort-style swimming pools, playgrounds, shopping and dining, hotels and resorts, and health and wellness facilities – just to name a few.
To learn more about Auburn Hills at Desert Color, or for information regarding other amenity-rich communities in Utah, connect with me. Whether you're looking for a vacation property or a full-time residence, I understand the pulse of Utah's real estate market and upcoming development opportunities.

Utah's landscapes are as diverse as its people. With areas like Brian Head Resort, St. George and Springdale growing at a rapid rate, the Summit Sotheby's International Realty team headed south to learn about the unique and inspiring lifestyle that the red rocks and desert climate welcomes its residents. Providing clients from Logan to St. George a luxury real estate experience, no matter the price point, is at the core of Summit Sotheby's International Realty. Take a look behind the scenes as we learn more about market that Southern Utah has to offer.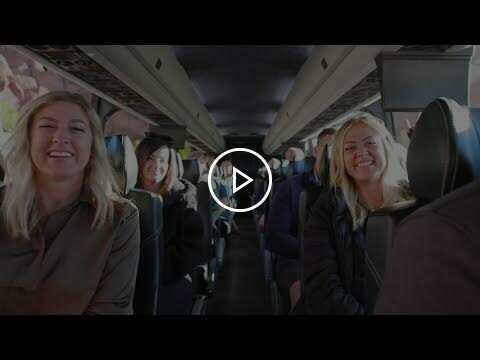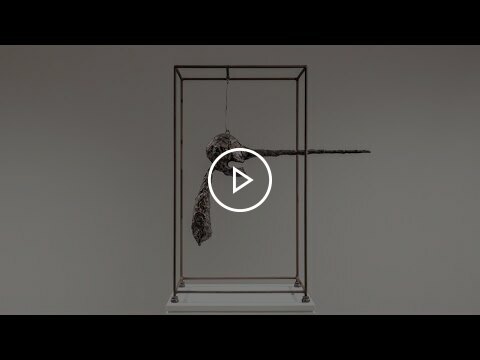 Discover the Masterpieces of The Macklowe Collection
The Macklowe Collection is undoubtedly the finest and most valuable group of Modern and Contemporary masterpieces to ever appear at auction. Comprising ground-breaking paintings and sculpture by the greatest artists of the 20th and 21st centuries, the collection condenses a century's worth of artistic achievement into a singular, cohesive, whole.
In this video, narrated by actor John Slattery, explore the pivotal works by Giacometti, Picasso and Twombly, Warhol, Rothko, Pollock, De Kooning, Kline and Marden – amongst many others – that comprise this extraordinary collection. Sotheby's will offer The Macklowe Collection across two evening auctions in New York on 15 November 2021 and May 2022.

The Joy of Color: 5 Rooms in Unexpected Hues
Barcelona, Spain | Barcelona & Costa Brava Sotheby's International Realty
Looking to manifest a little more joy at home? Just add a pop of color. While a neutral palette and soft hues continue to lead the way in contemporary design, maximalist desires are proving to be in demand once again, and that includes the use of bright and bold shades. Whether fully committing to transforming a room with an unexpected tone, or opting to incorporate accents for a little panache, the spaces in these five luxury homes provide plenty of inspiration for exploring the joy of color.
Leafy and Regal: The Many Faces of Green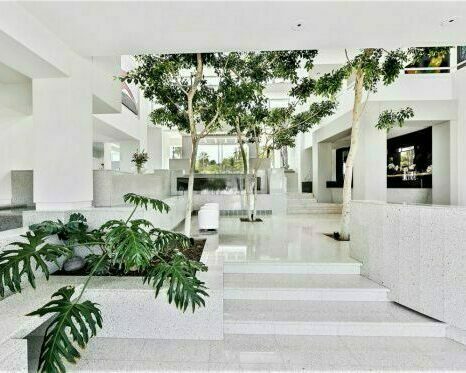 Paris, France | Paris Ouest Sotheby's International Realty
Signifying prosperity, growth, and a connection to nature, green is having a design moment—take Behr's 2022 color of the year, a minty green paint called Breezeway that's inspired by seaglass, or Benjamin Moore's sage-adjacent shade for 2022, October Mist. Of course there's a whole palette of verdant hues to choose from, no matter the type of home or room that's ready for an elevated refresh.

Representing the finest properties in Vermont, Four Seasons Sotheby's International Realty is the luxury leader in the markets it serves. If you're looking to buy or sell a property in Vermont, I can connect you with local expert agents, powered by Four Seasons Sotheby's International Realty.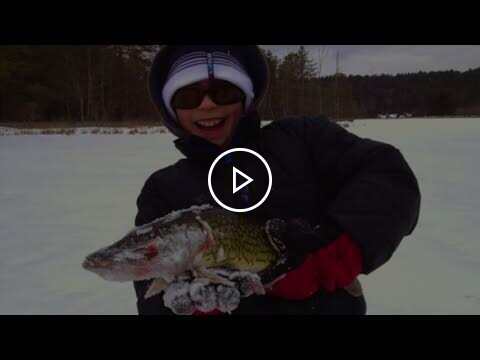 Visit: www.fourseasonssir.com/